Our Job Offers
Join Our Team at Luonto!
At Luonto, we're more than a furniture company - we're a family united by a passion for functionality and excellence. Are you innovative, driven, and eager to make a mark in the world of functional furniture? You might be the perfect fit for the Luonto family!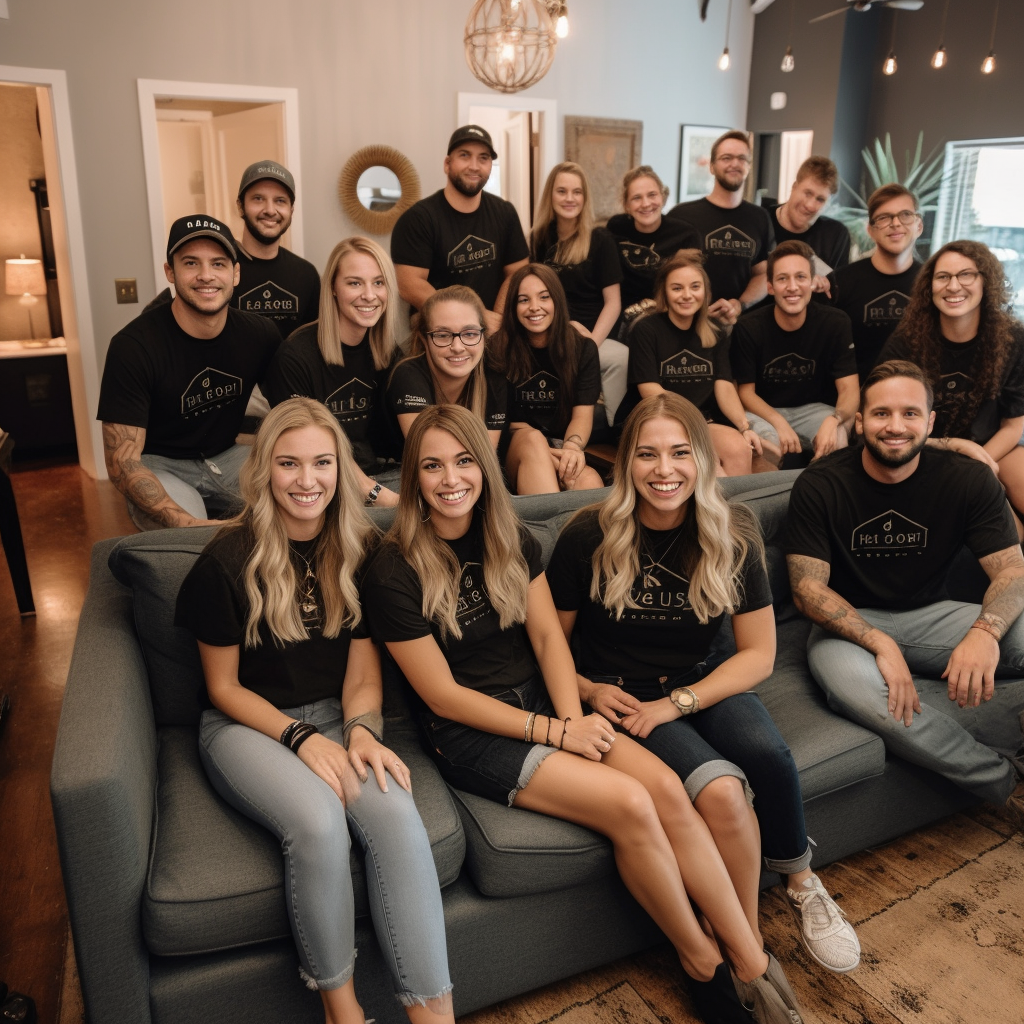 About us
Our Journey
In the landscapes of Kurikka, Finland, the journey of Luonto began with the foundation of our mother company in 1964 by the founder, Pentti Viitala. With a commitment to crafting high-quality furniture at fair prices, we have carved a niche in the industry, becoming synonymous with functional furniture that embodies both style and functionality. We have embraced his principles of functionality in every piece we create, establishing a legacy where innovation meets tradition and craftsmanship.
Our Philosophy
At Luonto, we believe that furniture is more than just a functional element in a home; it's a vital component that brings spaces to life, fostering comfort, style, and cherished moments. Our philosophy is grounded in three core principles:
Functionality and Style: We are dedicated to creating furniture that not only serves its functional purpose but also adds a touch of elegance and style to your living spaces. Every piece is designed with a perfect balance of form and function, enhancing the beauty and comfort of homes.
Sustainability and Responsibility: In our pursuit of innovation, we remain committed to protecting our planet. We employ sustainable practices in our production processes, utilizing materials that are both eco-friendly and ethically sourced, ensuring a greener future for generations to come.
Quality and Affordability: Upholding the vision of our founder, Pentti Viitala, we strive to offer high-quality furniture at fair prices. Our commitment to quality never wavers, and we continually seek ways to provide our customers with products that offer great value without compromising on craftsmanship.
Our Team
At Luonto, we take pride in our dynamic team that stands as the backbone of our success. From the meticulous craftsmen who breathe life into our designs to the innovative minds that constantly push the boundaries of functionality and style, each member plays a pivotal role in shaping the Luonto legacy. Here's a glimpse into the vibrant tapestry of individuals that make up the Luonto family. Our sales and customer service teams work tirelessly to ensure a seamless and delightful experience for our customers, from the first point of contact to after-sales support.
Together, we work harmoniously to craft furniture pieces that are not only visually appealing but also cater to the dynamic needs of modern living, creating products that stand the test of time and bring joy to countless homes.
Join Our Mission
At Luonto, we are forging a future where furniture embodies the pinnacle of functionality, meeting the dynamic needs of modern living spaces. As we continue to innovate and evolve, we are seeking individuals who harbor a deep passion for excellence, high quality, and a customer-first attitude, coupled with a fervent enthusiasm for functional design and craftsmanship.
Joining our team means stepping into a realm where high quality and functionality are at the core of everything we do. From the creation of our versatile and adaptable furniture pieces to the customer service that transforms this brand into a living reality, every role at Luonto is focused on elevating the quality and functionality of our products.
By becoming a part of our family, you gain the opportunity to contribute to a legacy that consistently prioritizes top-notch quality and functionality in all we undertake, without compromising on style, service, and quality. We firmly believe that the true essence of functional furniture lies in its seamless integration into various living spaces, offering comfort, convenience, and a touch of beauty, all thanks to the dedicated people behind them.
We warmly invite you to embark on this exhilarating journey with us, where you become an integral member of the family, and your skills and positive attitude will help sculpt a new era of functional furniture. Together, we can continue to push the boundaries of what furniture can achieve, crafting products and services that withstand the test of time and bring joy to homes everywhere.
So come, be a part of the Luonto family, where innovation meets functionality, and where your passion finds a true home.