What type of sofas last the longest?
The sofas that will last the longest are those made with high-quality materials and sturdy construction. At Luonto Furniture, we use only the best materials to ensure our sofas stand the test of time.
Built on a Quality Foundation
Our sofa frames are constructed from birch plywood and solid Nordic spruce. Nordic spruce is known for its exceptional strength and flexibility due to the region's cold winters and slow tree growth. The dense, straight-grained wood was historically used for the masts of Viking ships because it could withstand incredible stress. When combined with birch plywood, Nordic spruce creates a rigid yet flexible base that is ideal for sofa frames.
Cushions Made for Longevity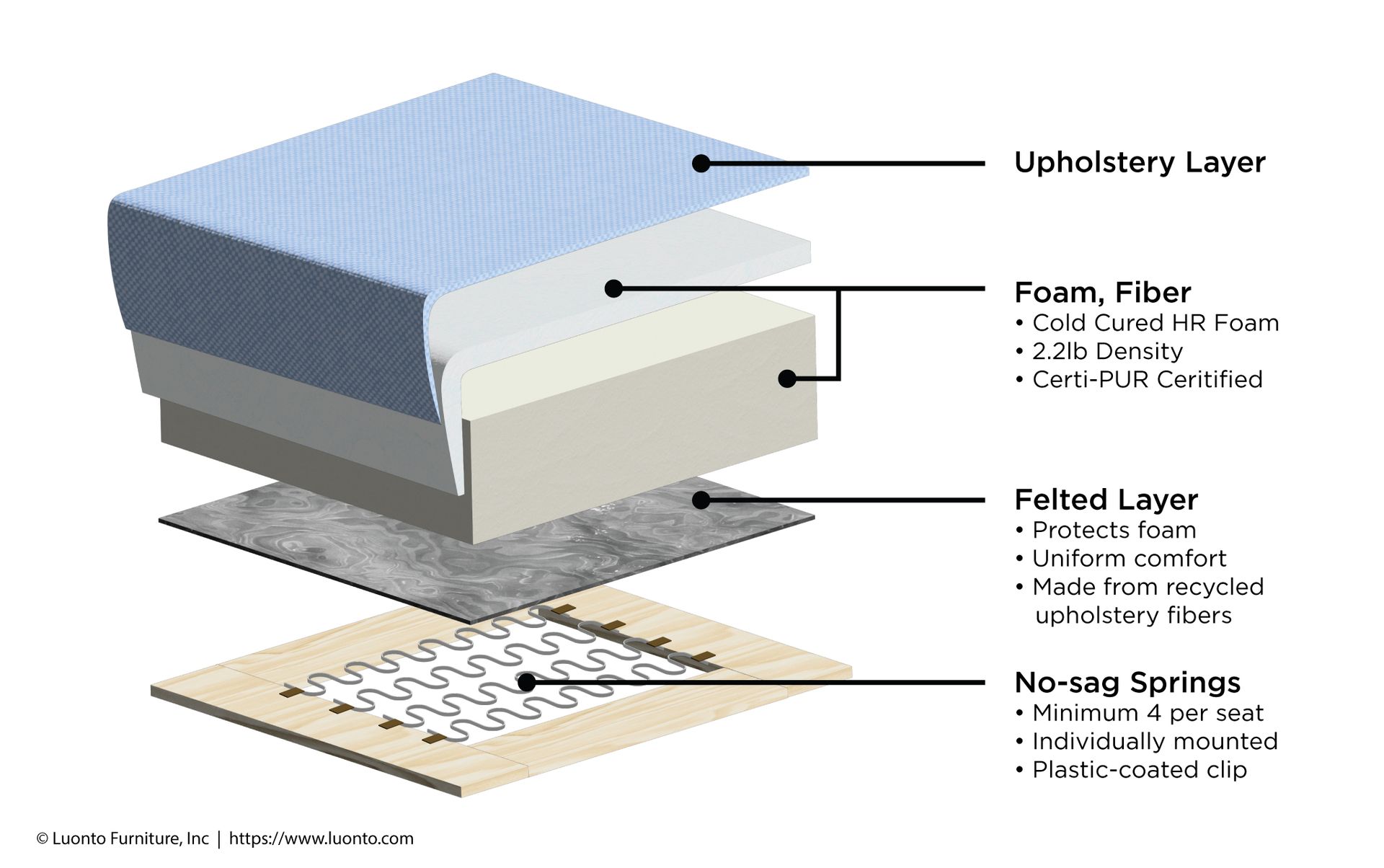 The cushioning layer is made from cold cured high resilient foam. This type of foam is specifically engineered to maintain comfort and support for over 100,000 seats, losing only 20% of its resilience over years of use. The slow bounce-back and consistency of cold cured foam provides lasting lift and shape retention.
Durable Upholstery Only
At Luonto Furniture, we choose only upholstery fabrics of the highest quality and durability. We select fabrics that achieve excellent results on the Martindale test, the international standard for measuring fabric wear and abrasion resistance.

The Martindale Rub Test works by using a machine to rub a fabric sample in a figure-eight motion against a standard wool fabric under constant pressure. The circular motion and wool abradant create more friction, accurately simulating real-world use. The number of rubs (or cycles) until the fabric shows noticeable wear is its Martindale rating, categorizing durability on a scale from Light Duty to Heavy Duty.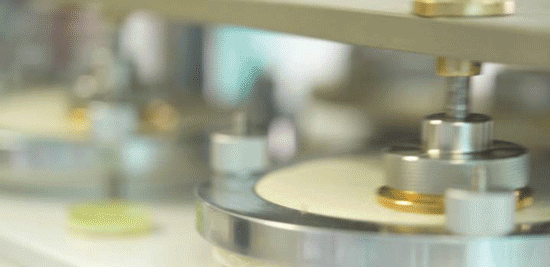 This test is more rigorous than rubbing tests used in the United States, like the Wyzenbeek test, which rubs fabric against cotton in an upright position. The Martindale test's motion and wool fabric create more wear. Additionally, the Martindale scale provides standardized ratings, unlike Wyzenbeek.

We choose upholstery fabrics with Martindale ratings over 45,000 rubs, considered Suitable for Heavy Duty use. Most of our fabrics boast ratings over 100,000 rubs, meaning they are extremely resilient against abrasion and pilling despite daily wear and tear. By selecting only fabrics that excel on this rigorous international test, we ensure our sofas will maintain their beauty for decades to come.

Our leather selection contains only top grain European cowhide in a variety of colors and styles. From corrected leather with a protective top coating to semi-aniline leathers with light top finishing and fully aniline leathers with no protective coating, our leathers offer a range of natural textures and feelings. They are sourced from the best tanneries to ensure lasting quality.
We Offer the Best, So You Can Focus on Style
No matter if you choose fabric or leather, you can trust that a Luonto Furniture sofa will provide lasting comfort and style for over a decade. The quality Nordic spruce framing, resilient foam cushioning, and durable upholstery materials ensure that our sofas will stand the test of time and frequent use. When you buy a Luonto sofa, you're making an investment in comfort that you'll enjoy for years to come.