Our unwavering commitment to providing comfortable and sustainable furniture is evident in our use of high-quality fiber fill, or as its called in the industry, wadding. This integral component ensures our furniture continues to offer comfort and durability for years to come.
Central to the comfort our furniture provides is our unique blend of wadding. This extends beyond just the seating surface to also include our back cushions. These cushions are meticulously chamber filled by weight, with an impressive accuracy of .3 ounces, ensuring consistent comfort across our entire furniture range.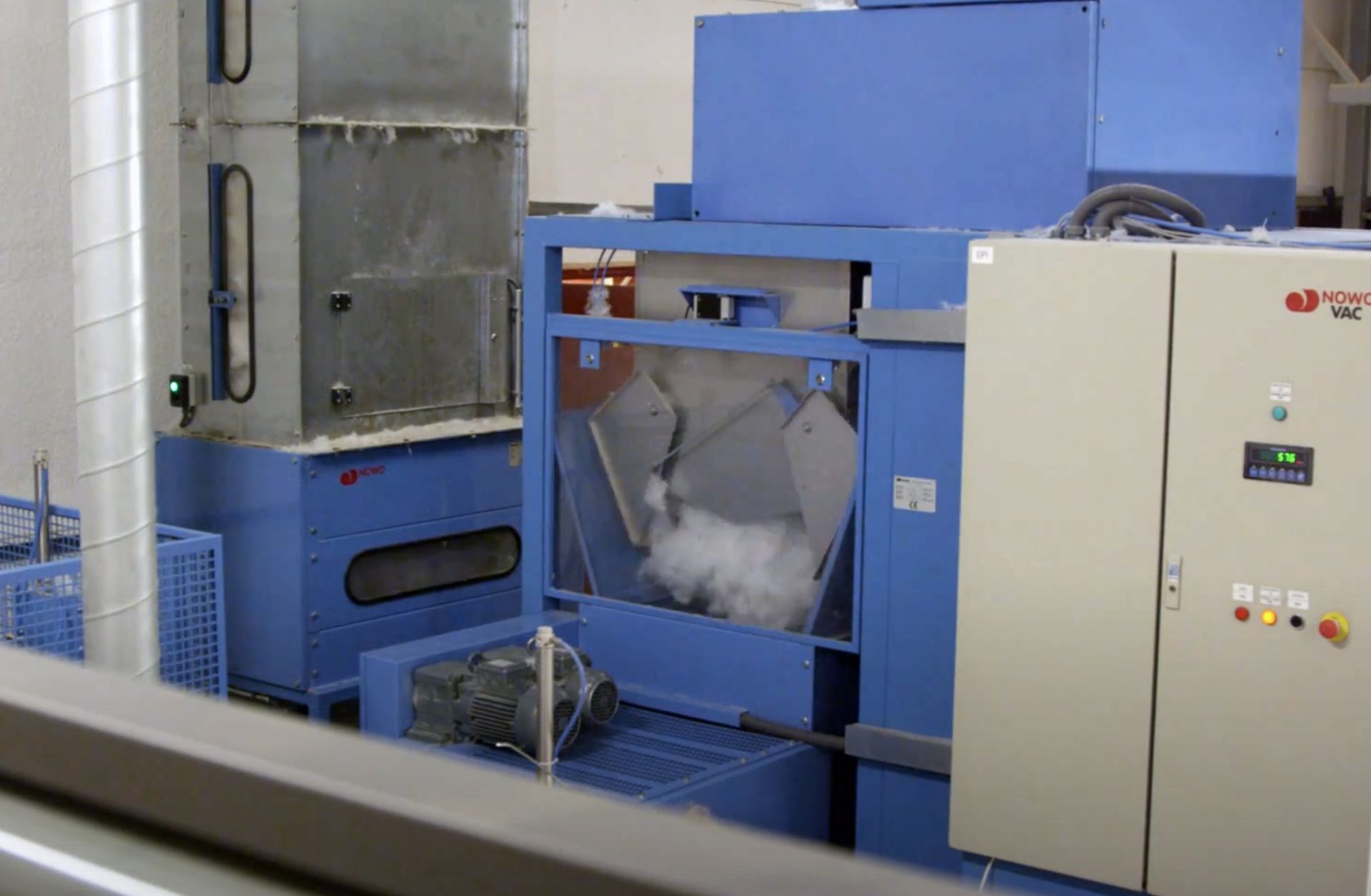 Cover image: Compact fiber is expanded and fluffed to achieve its uniform texture. Above Image: This machine batches the fluffed fiber into the correct weight volumes to be blown into the cushion slips.
Optimized for Seat Comfort​

Our innovative approach to back cushion construction involves a chambered design, allowing us to optimize seat comfort by varying the fill volume in the upper and lower cushion chambers. This variation enhances seat support and performance. A heavier fill in the lower chamber produces a more pronounced lumbar support, enhancing the sitting experience.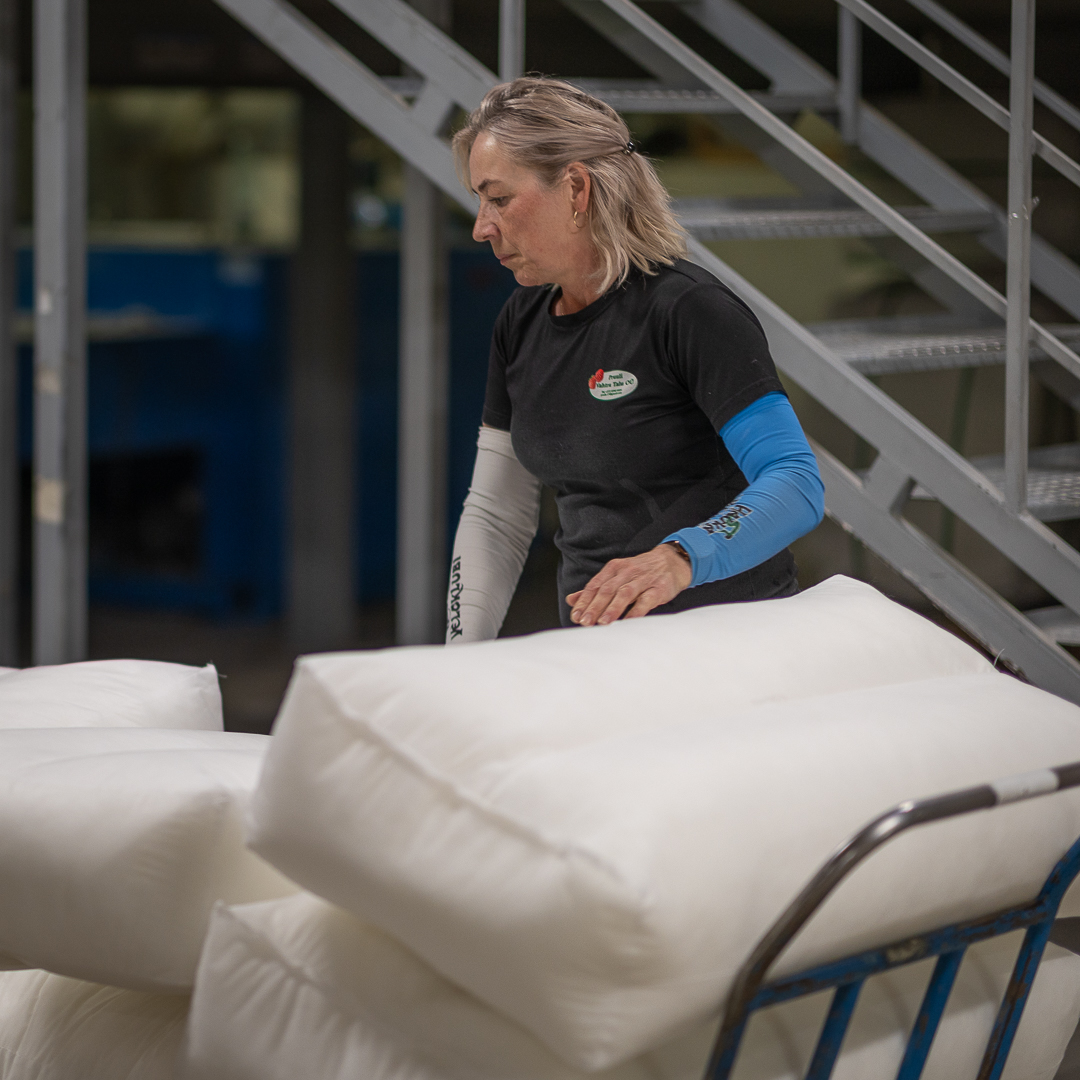 The separation of the upper and lower chambers also prevents significant sagging, aiding in cushion maintenance and improving performance over time. This thoughtful design approach ensures that our furniture not only provides immediate comfort but also retains its shape and comfort over extended periods of use.

Our wadding blend is composed of 75% recycled GRS (Global Recycle Standard) compliant polyester and 25% virgin material. The use of recycled polyester significantly reduces the environmental impact of our products, highlighting our commitment to sustainability.
The virgin material constituting 25% of our wadding is crucial for providing a long-lasting lift on the fiber fill. This ensures that our furniture, including our meticulously filled back cushions, retain their shape and comfort over extended periods of use.
Our commitment to safety and quality is reflected in our Oeko-Tex Standard 100 compliance certificate. This certification assures our customers that our products are free from harmful substances and safe for use in all homes.

A Key to Long-lasting Furniture
A key feature of our wadding material is its non-woven nature. Non-woven fabrics are known for their excellent durability and elasticity, making them perfect for long-lasting, comfortable furniture. The non-woven attribute is particularly crucial in our back cushions, providing the resilience necessary for sustained comfort and use.
We take pride in the fact that our wadding material is made in Estonia. By choosing to source our materials from Europe, we uphold high standards of quality and sustainability.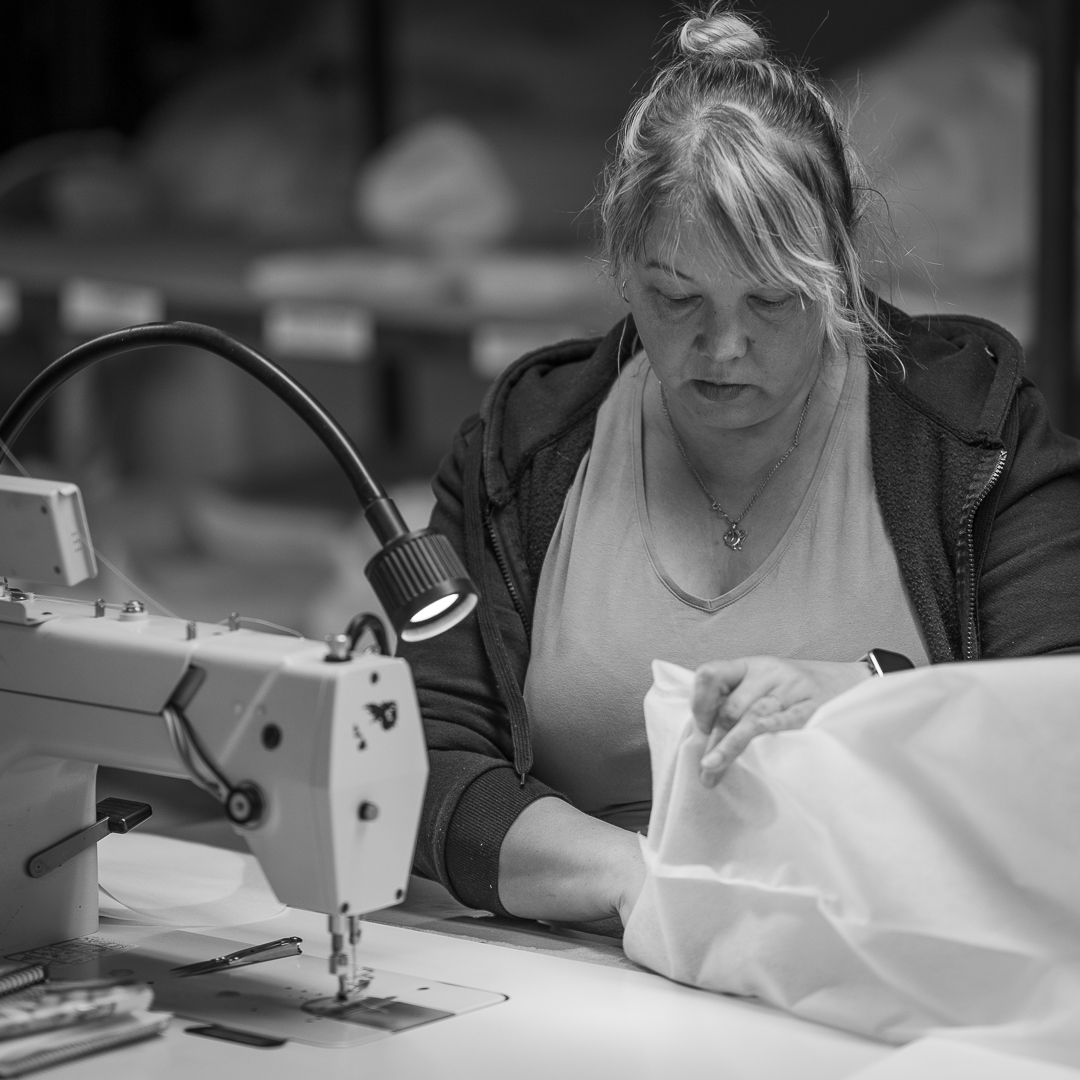 Our goal is to offer our customers not just furniture, but a promise of comfort, durability, and sustainability. Our high-quality, European-made wadding allows us to fulfill this promise. When you choose Luonto, you're choosing a commitment to quality and sustainability.