Sustainability is our Heritage
Since our early beginnings we have been committed to making high quality furniture that is both earth-friendly and long lasting. This combination minimizes environmental impacts in both production and product lifespan.
Defining Sustainable Design
We think practical sustainability is often lost in the marketplace and replaced by buzzwords and trends. To us, sustainability is practical. The classic principle of the Three R's (Reduce. Reuse. Recycle.) is a beautiful guide for defining the journey toward a more sustainable future. We believe true sustainable design deploys each of the three R's well. It is in the balance sustainability is achieved.
Importance of Sustainability in Production
As a producer of fine functional furniture, the products we build today can last a generation. These are the elements creating the very environments in which we live, where moments are formed and memories are made. Furniture has become essential to our lives and where we come from, in Finland, sustainability is essential to our way of life. 

This is why at Luonto Furniture it is in our heritage to produce high quality furniture sustainably. We source the highest quality material for our furniture, this enables our furniture to be made from minimal resources, only the parts essential for each design. This empowers us to reduce our footprint and deliver to our customers a level of quality that reduces the need for replacement for at least ten years.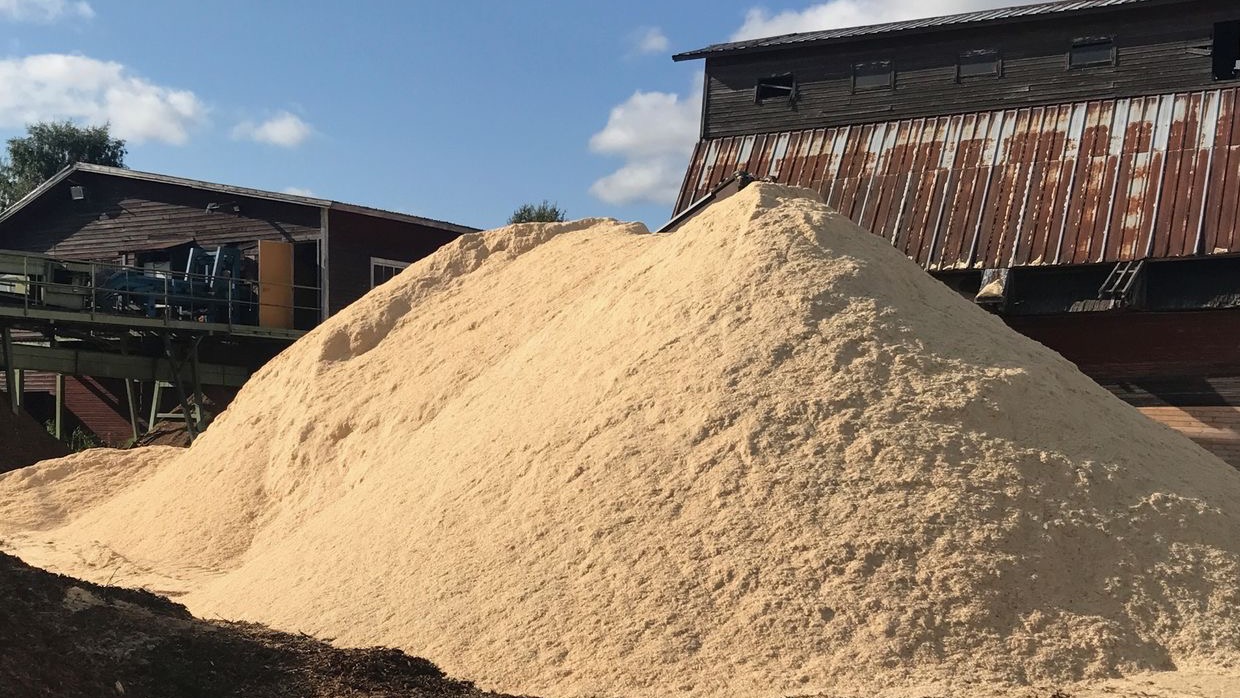 Saw dust mound from the weekly cutting production, to be pressed into fuel pellets for winter heating.
In Finland, sustainable processes at our factories helps us to fully use our raw materials to avoid unnecessary waste. Our wood cutting produces nearly six tons of saw dust each week. Counted as waste in many circles, we compress this material into pellets and use it to fuel our winter heating furnaces in each our our production lines, and extra is used to heat a local community and school. We reuse fabric material to make a sound-dampening fiber felt you can find on some of our functional furniture. Reusing our raw materials to limit the waste we produce helps us reach toward a sustainable future.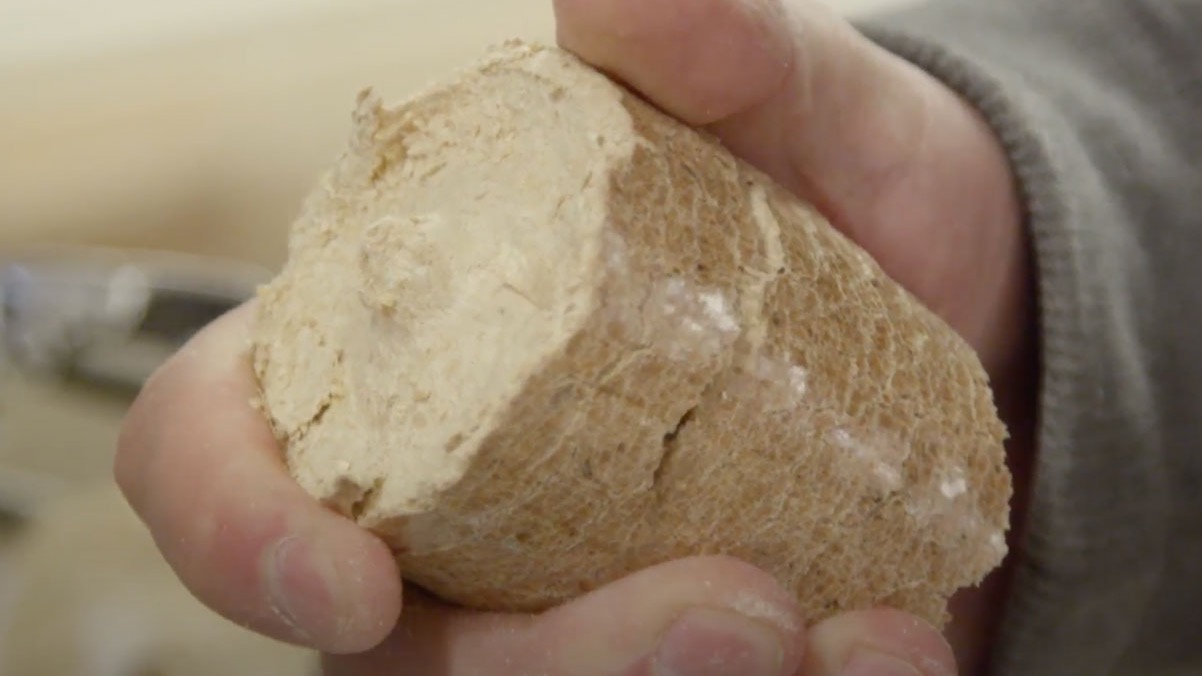 Pellets like this one, is clean fuel for heating our production facilities and nearby schools, and a village.

Our Most Sustainable Collection
Each design we have in our catalog is part of our sustainable story, and across our entire collection our material meets our quality, clean and sustainable standard. Labels such as Okeo-Tex, Reach, are available on all our upholstery, all our foam is cold-cured and carries a CertiPUR-eu label, and all our wood components are sourced from FSC and PEFC certified suppliers.

That said, we are excited to be introducing our fully recycled polyester fabric collection, called Atlantic. This material also known as R-PES is made from 100% recycled PET bottles, on average a sofa would use about 500 bottles. We are proud to offer in our in-stock quick ship program several designs, in a variety of styles, colors and functions. For us, this is a big step toward the high quality sustainable future we envision. Choose R-PES on your next sofa to Recycle.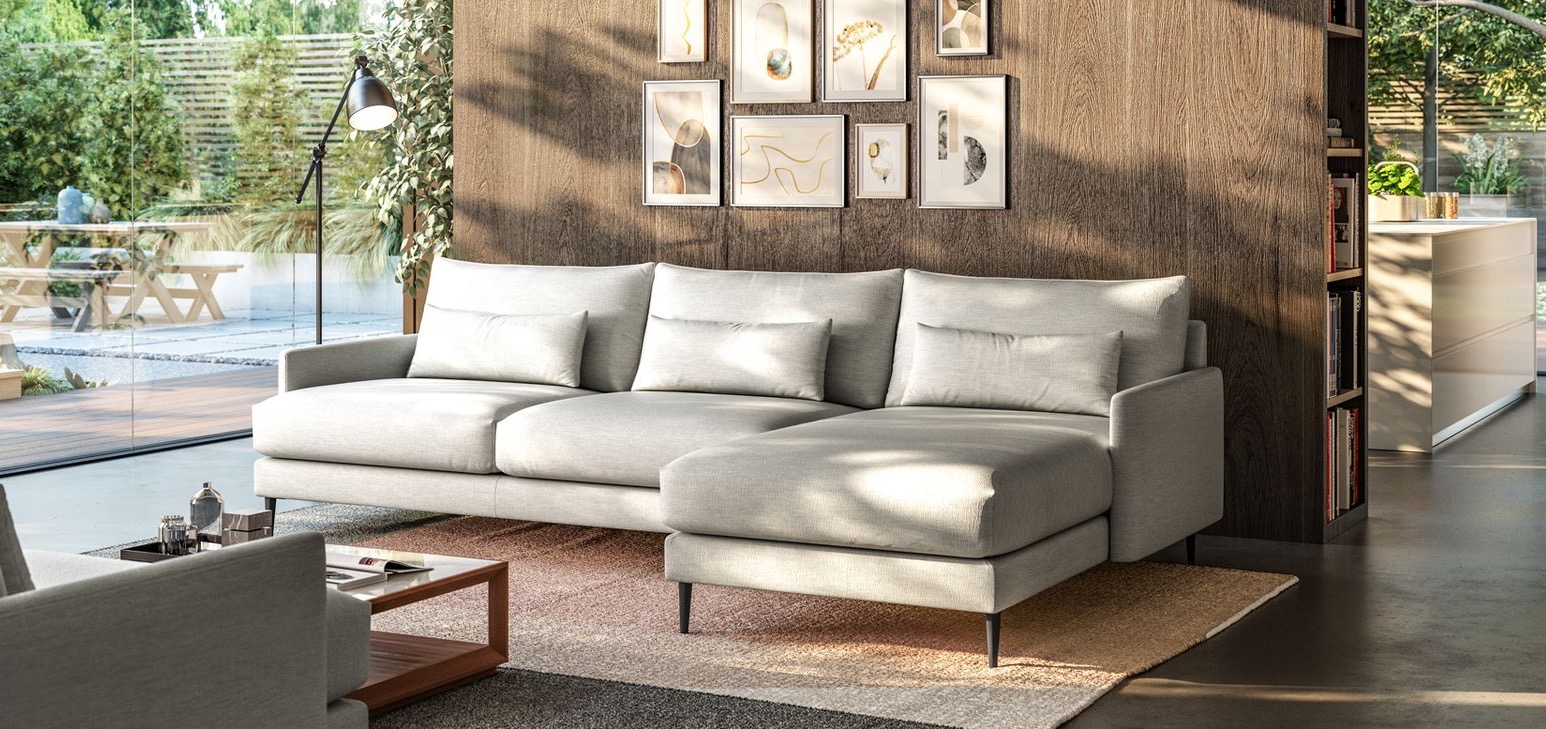 Liam is coming to our Stock Program with Atlantic. Halti, Elevate, and Flex will be available in Atlantic fabric.

---

TL;DR In accordance with our ​​​​sustainability heritage, we introduce our R-PES fabric. Atlantic will be available in early 2023 for both In-Stock and MTO orders.