Excited to see our Casey and Elevate both ranked as best in their listing as the premiere choices for sustainability in each's category.
From the Treehugger List
Casey King Size Sleeper Sofa
Luonto furniture is all handmade in Finland, where the family-owned company has been based since the early 1960s. The same family owns a timber business, Viitala Forest, where they harvest the Nordic spruce and birch used in their sofa frames. After harvesting a tree, new trees are planted to begin the cycle again.
Since the company processes its own wood, any waste is converted into wood pellets that are used in ovens for heating the company's three factory buildings, as well as a local school and other buildings in a nearby town. The sleeper sofas are handmade, wood joints are wrapped and adhered with water-based glues, and waste is rigorously designed out of the production process.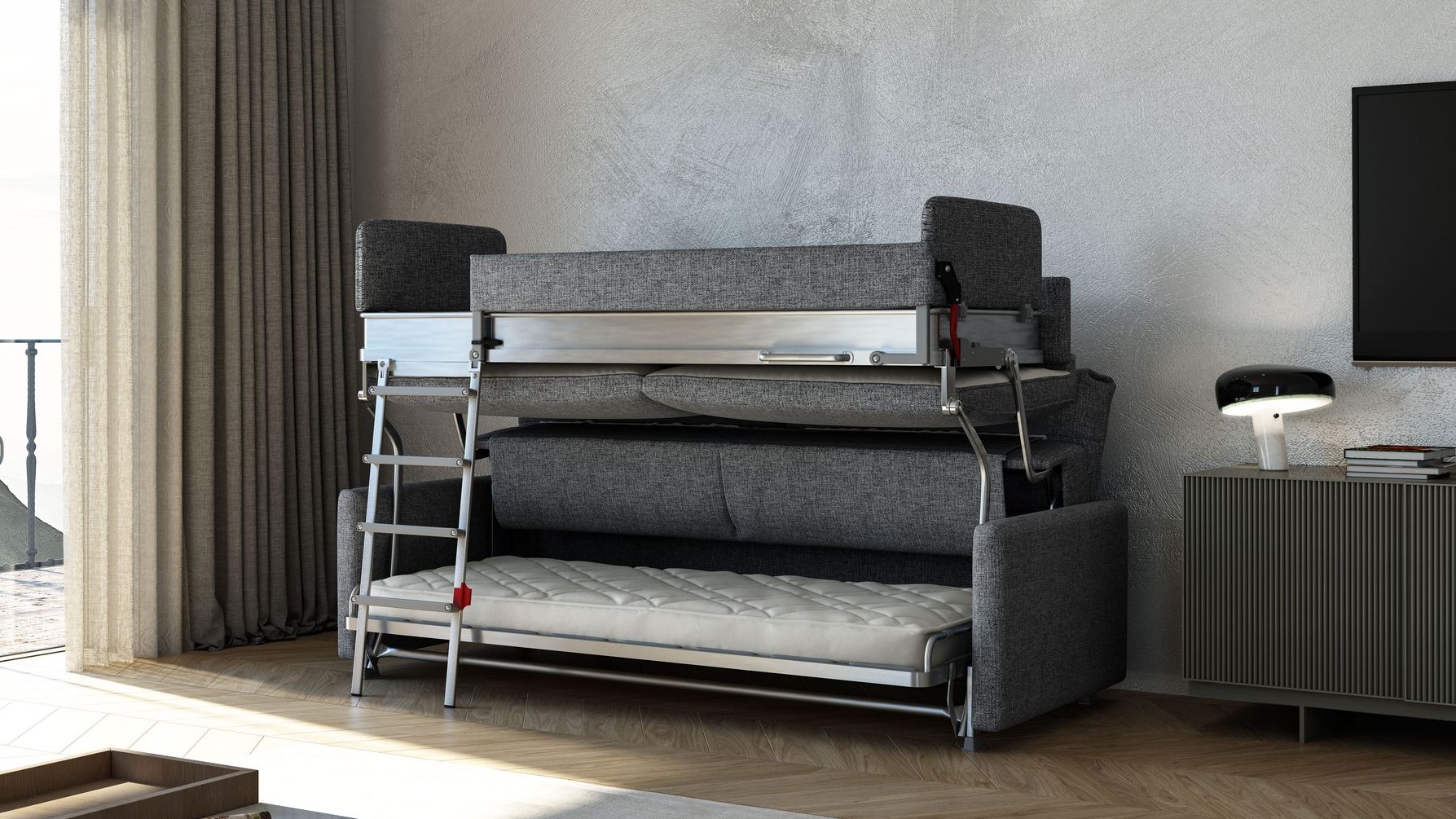 Elevate Bunk Bed Sleeper Sofa
Yes, this couch converts into a bunk bed that will fit two full-sized adults. It's a pretty fantastic piece of design engineering from this Finland-based company, and it would be ideal for a smaller space (with high enough ceilings)—since the beds fold up and over each other, you don't need much floor space and you can still sleep two people.
The Luonto furniture is made with durability and sustainability in mind (see "Best King" pick above).